For the support of charitable and public benefit organizations...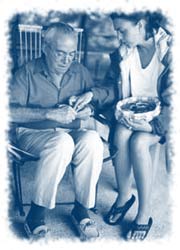 THE MISSION OF THE SARATOGA CASINO HOTEL FOUNDATION, INC. IS FOR THE SUPPORT OF CHARITABLE AND PUBLIC BENEFIT ORGANIZATIONS WHOSE PURPOSE IS THE BETTERMENT OF THE QUALITY OF LIFE, HEALTH, AND WELFARE OF PROBLEM GAMBLERS AND RESIDENTS OF SARATOGA COUNTY.
The following guidelines have been established to enable the Foundation to utilize its financial resources wisely under the increasing number of funding requests it is receiving.
Applicant organizations must be classified as a not-for-profit organization by the Internal Revenue Service.
Applicant organizations must carry out services and activities that benefit the residents of Saratoga County.
Activities that address problem gambling, support youth, senior citizens, recreation, arts and community benefit are preferred.
The Foundation generally will not consider:
Grants or loans to individuals.
Education or scholarship aid.
Grants for labor costs.
Links: